Upper cage add on section for the yamaha FJ09, XSR900, and FZ09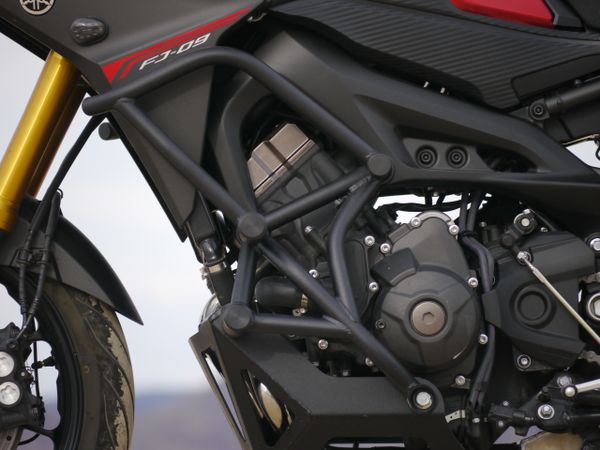 Upper cage add on section for the yamaha FJ09, XSR900, and FZ09
This is a add on upper cage that fits along with either the urban or trail cages on the 900 Yamahas. it could be mounted alone but wasn't intended to be used that way. specific machined mounts that slide inside the mounts on the existing cage along with longer bolts sandwich everything together for a solid system.
* Please Note: Most cages are made to order. It will sometimes take a couple weeks to get your order out. Please contact us for more information.
For Overseas orders please contact us!
Reviews