Urban Cage and skid plate FZ09 FJ09 XSR900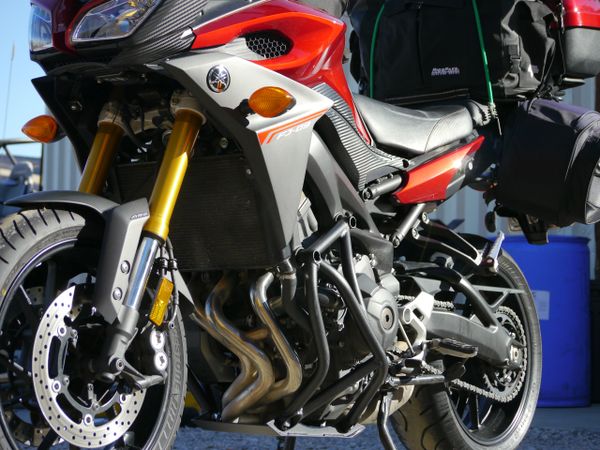 Urban Cage and skid plate FZ09 FJ09 XSR900
To help protect your Yamaha, you need a protection cage and skidplate for general protection or incase you decide to take it off road.
Constructed of 1 inch by .095 mild steel tubing and 12 ga cold rolled mild steel plate.

Includes a skid plate to protect your engine, due to the FZ09's horrible habit of ripping off your drain plug.




New motor bolts included.




Under 20 minute easy installation.




email or call if you have aftermarket exhaust other than options above.
Options:
Textured Black powder coat:
Completely M.I.G. welded, then powder coated a nice textured black to finish.

Textured black skid plate.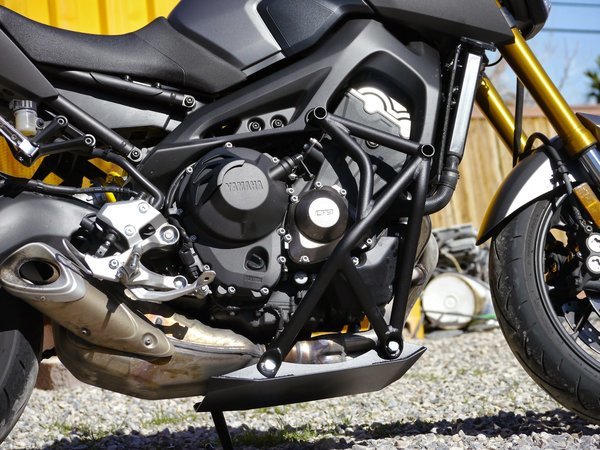 Fits Hotbodies MGP full system



For technical support contact us by email at sales@higdonion.com
or by phone: (702) 540-9940
* Please Note: Most cages are made to order. It will sometimes take a couple weeks to get your order out. Please contact us for more information.
For Overseas orders please contact us!
Reviews